Rent Stand-Up Paddleboards

for Your Next Lake Powell Adventure!
The votes are in: Lake Powell is one of the best places to paddleboard. And not just in Utah and Arizona, or even the continental United States. We're talking about one of the top stand-up paddleboard (SUP) destinations in the entire world. If a trip to Lake Powell is on your horizon, don't let it go to waste without a stand-up paddleboard rental, courtesy of Lake Powell Rentals & Retail.
We make renting paddleboards at Lake Powell easy and affordable for weekly or daily use! Our convenient location in Page, AZ, is about 15 minutes from either marina, so you can spend more time enjoying the splendor of this one-of-a-kind place.
For newcomers to the sport or Lake Powell, you've come to the right place. Our paddleboarding pros can give you some tips and tricks as well as maps of Lake Powell, marking spots to check out nearby. Learn more or book your stand-up paddleboard rental with Lake Powell Rentals & Retail today!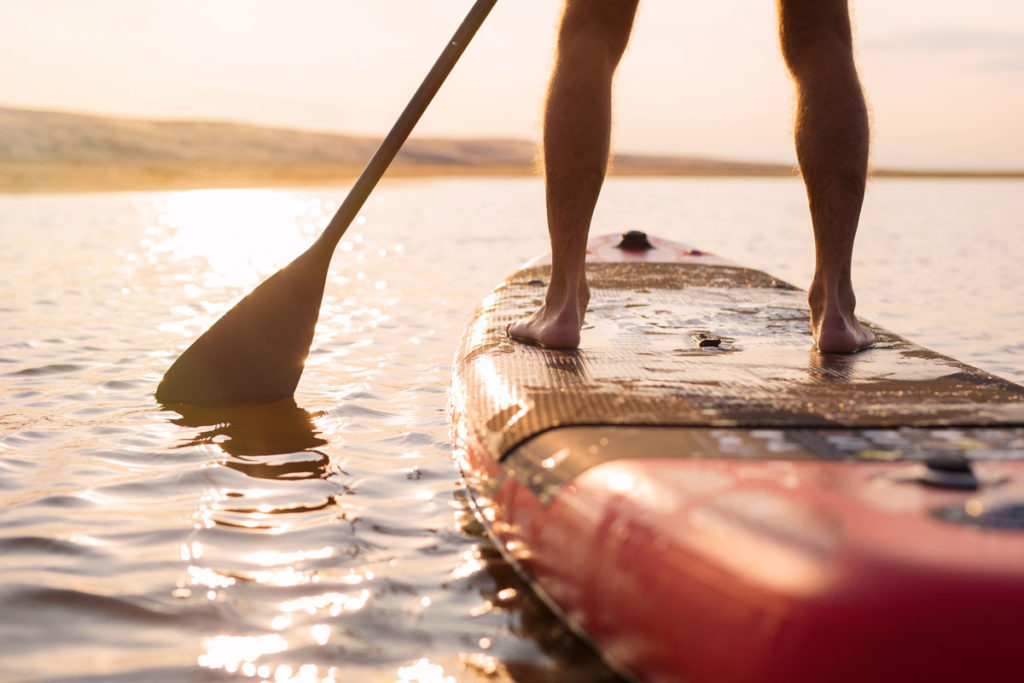 Start your vacation off on the right foot with affordable rates for renting paddleboards at Lake Powell. Get a board or two for the weekend or the entire week! Book now with our stand-up paddleboard rental company in Page, AZ, that guarantees your reservation and reasonable costs.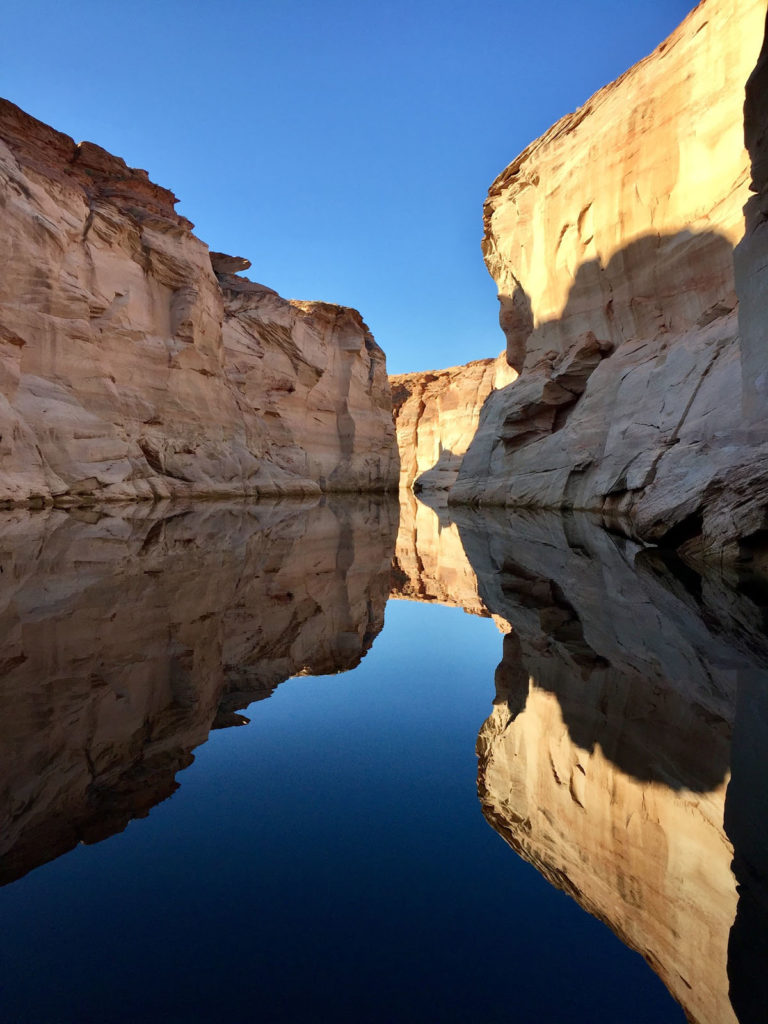 The Best Places to Paddleboard

at Lake Powell
Beginners and paddleboard enthusiasts agree that there are a few must-hit spots on your SUP when traveling to Lake Powell. A few of our favorites include:
Paddleboarding Antelope Canyon is often the highlight of a Lake Powell vacation. We recommend going in the wee hours of the morning when the water is at its most still and tour groups are sparse. But whenever you go, the beauty and serenity in these slot canyons and their water routes will leave you breathless. See our
Antelope Canyon
page for more information on kayak and paddleboard rentals at this popular spot.
Another popular SUP spot for paddleboarders of all experience levels is Lone Rock Beach and its surrounding canyons. Spend the night camping on the beach before exploring the area on a paddleboard. Similar to Antelope Canyon, you can park your car at the marina nearby and put your boards right in the water.
Paddle just a short distance from Lone Rock, and you'll find Wahweap Bay with several day hikes to features like Wahweap Window and Ice Cream Canyon. Enjoy bright blue waters and stunning red rock and sandstone formations all along the edge of this bay, right on the Arizona and Utah border.
If you want to take the road less traveled, take the adventure upriver to some less-visited spots such as Labyrinth Canyon and Navajo Canyon. While the distance may be too much for paddleboarding alone, these spots offer some of the calmest water for SUPs. Rent a
boat
from us to explore these secluded places.
Do you offer paddleboard drop-off services?
We do not; paddleboards must be picked up at our SUP rental shop in Page, AZ. Luckily, our ideal location is within minutes of the most popular marinas and docks at Lake Powell, including those by Antelope Canyon and Lone Rock Beach.
For paddleboard rental pickup, do we need our own straps to tie down the board to our car?
We will provide you with safety straps for transporting stand-up paddleboards securely on top of your vehicle. Visit us for all the paddleboard rental equipment you may need.
This is my first time paddleboarding at Lake Powell; do you have any tips?
During its busy season in the late summer and early fall, Lake Powell can have a lot of boat traffic, which may be tricky for less experienced paddleboarders. Do your best to stay along the edges of the lake to avoid large waves and getting in the way of ski or wake boats. Smaller canyons and hidden crannies where boats can't pass through are golden spots for SUP.
If you're new to the sport, paddleboarding can take about an hour or so for people to feel comfortable with, but a lifetime to enjoy. If you want a quick lesson or other SUP pointers, talk with a member of our staff at our rental shop!
Our most important tip for anyone coming to paddleboard here is just to enjoy the experience. Lake Powell and Antelope Canyon are some of the best places to paddleboard. Period. No matter your experience level, just soak in your time on the water in this breathtaking region.